INTRODUCING 4 NEW SPEAKERS FOR SUMMER

Designed with summer fun in mind, SUNNYLiFE Speakers are the definition of fashionable and functional.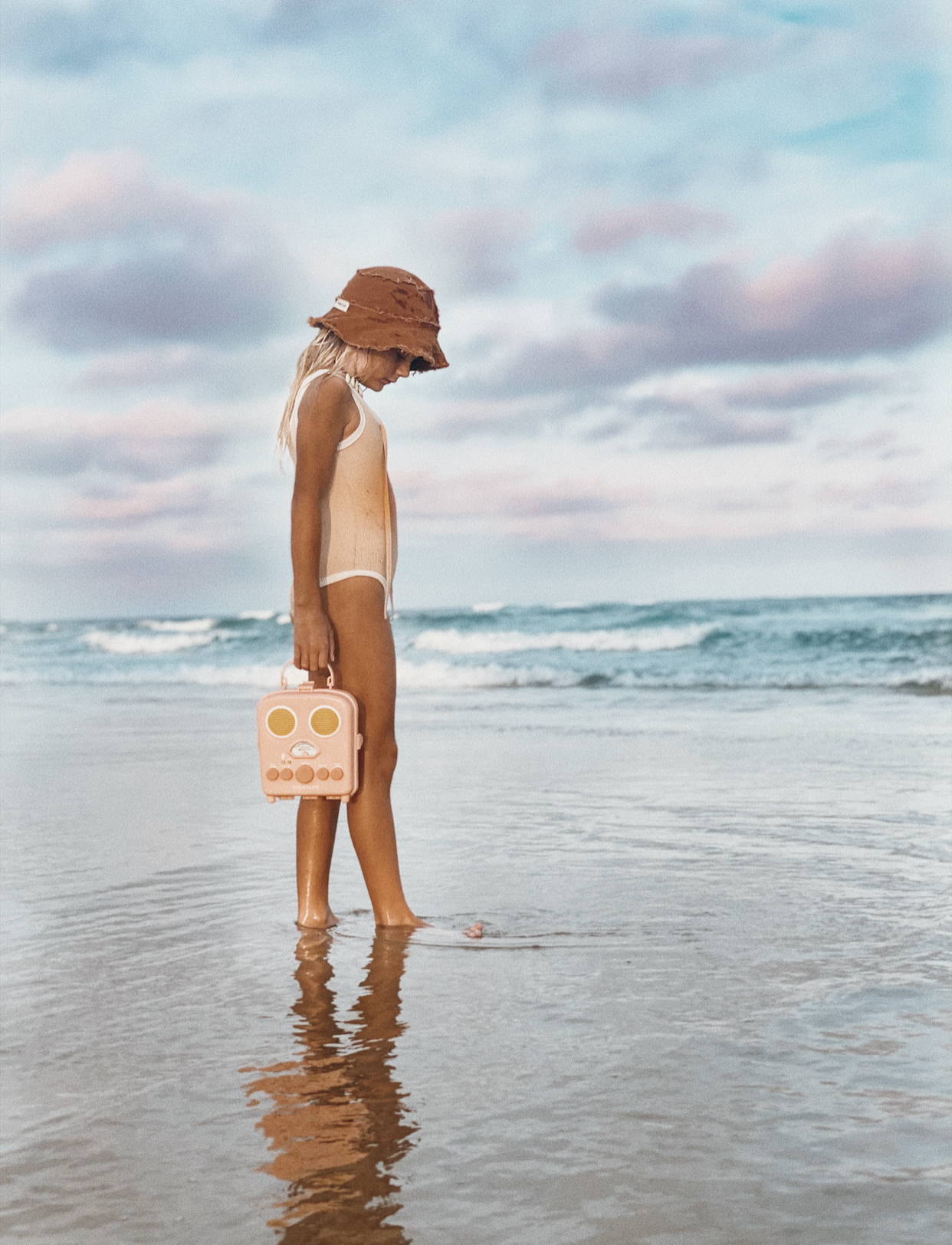 This might look retro with their AM/FM radio, but these bass blasters are Bluetooth compatible and work with any smart phone or tablet. And I mean retro is SO in style. You can even keep your phone safely inside. SUNNYLiFE Beach Sounds Speakers are built to move and designed for every mood. They might be small in size, but they're large in volume and personality.
Every beach trip deserves a soundtrack. Be a hero and bring the tunes with the SUNNYLiFE Travel Speaker. Compact and lightweight it won't weight you down. Plus it features a handy neon hanging loop for easy clipping to your backpack.
Light up the pool with the SUNNYLiFE Floating Summer Sounds Speaker. That's right, this disc shaped speaker will add a splash of colour to your pool as it flashes when in use. A unique addition to any pool party this season plus an ideal gift for the person that has everything. Oh and did we mention that it was recently featured in the Good American Neon Launch PR Package gifted to the Kardashians, Jenners and more?
Fill up on liquids and your favorite tracks with this all-in-one bottle and speaker system that fits into any bag. Touch and glow with this neon tangerine must-have that is ideal for outdoor exercise, lounging by the pool and ocean.
They are perfect for every summer adventure and with 4 styles to choose from you can pick your favourite speaker today for your next sunshine journey.