THE SUNNYLIFE BLOG
Posted on January 17 2023
AS SEEN ON PRINCESS MARY
Everyone needs SUNNYLiFE including royalty.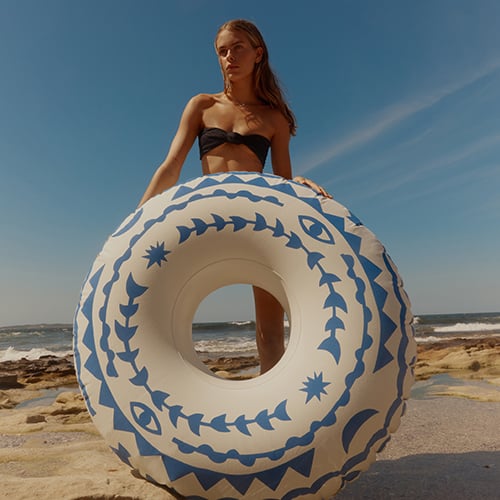 SUNNYLiFE X DAIMON DOWNEY
SUNNYLiFE X DAIMON DOWNEY ~ Cealan Macdonnell
Posted on April 18 2022
Meet Daimon Downey, the contemporary Sydney based artist collaborating with SUNNYLiFE this season! Here at SUNNYLiFE we are always excited to work alongside independent Australian artists. With a studio overlooking the iconic Bondi Beach, Daimon shares in our passion for the summer lifestyle. For the new season collection Daimon has reflected the bright and uplifting SUNNYLiFE aesthetic, creating a range of unique prints in his signature style.