THE SUNNYLIFE BLOG
Posted on May 26 2022
LET'S GET THIS POOL PARTY STARTED
We all know there are two types of pool party attendees: The ones who come unprepared and sit around watching the action, and the ones who OWN the party, sipping a drink while relaxing on a pool float. Now the only question is... which one are YOU going to be this summer?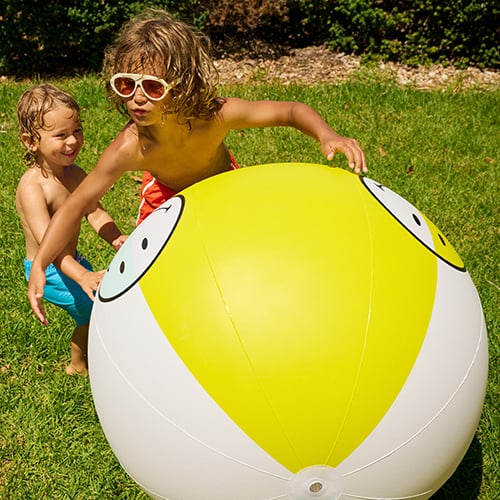 SPRINKLE SUMMER WITH SMILEY®
SPRINKLE SUMMER WITH SMILEY® ~ Cealan Macdonnell
Posted on April 21 2022
Nothing compares to the cool relief that you get from a refreshing splash of water on a hot summers day. If you don't have a pool, or you're planning on upgrading your backyard setup for the warmer seasons, sprinkle a little bit of extra fun around this summer with an inflatable water sprinkler. The SMILEY® Inflatable Sprinkler is perfect for summer catch-ups with the kids or afternoon birthday parties. Designed to be super simple to set-up and easy to pack down, this garden sprinkler is always a crowd pleaser.
THE SUNNYLIFE GIFT GUIDE
THE SUNNYLIFE GIFT GUIDE ~ Cealan Macdonnell
Posted on October 20 2021
3 Minute Read --- We've made gifting super simple this holiday season. Let SUNNYLiFE help you select the best gifts for your friends and family. Whether you are shopping stocking fillers, Secret Santa, Kris Kringle's or something epic for under the tree we've got something for everyone. Check out our gift guides below (and don't forget to treat yourself while you're at it).