THE BEST KiDS FLOATS FOR SUMMER FUN

Little swimmers will soar on natural highs for hours on end with our mega range of SUNNYLiFE POOL FLOATS.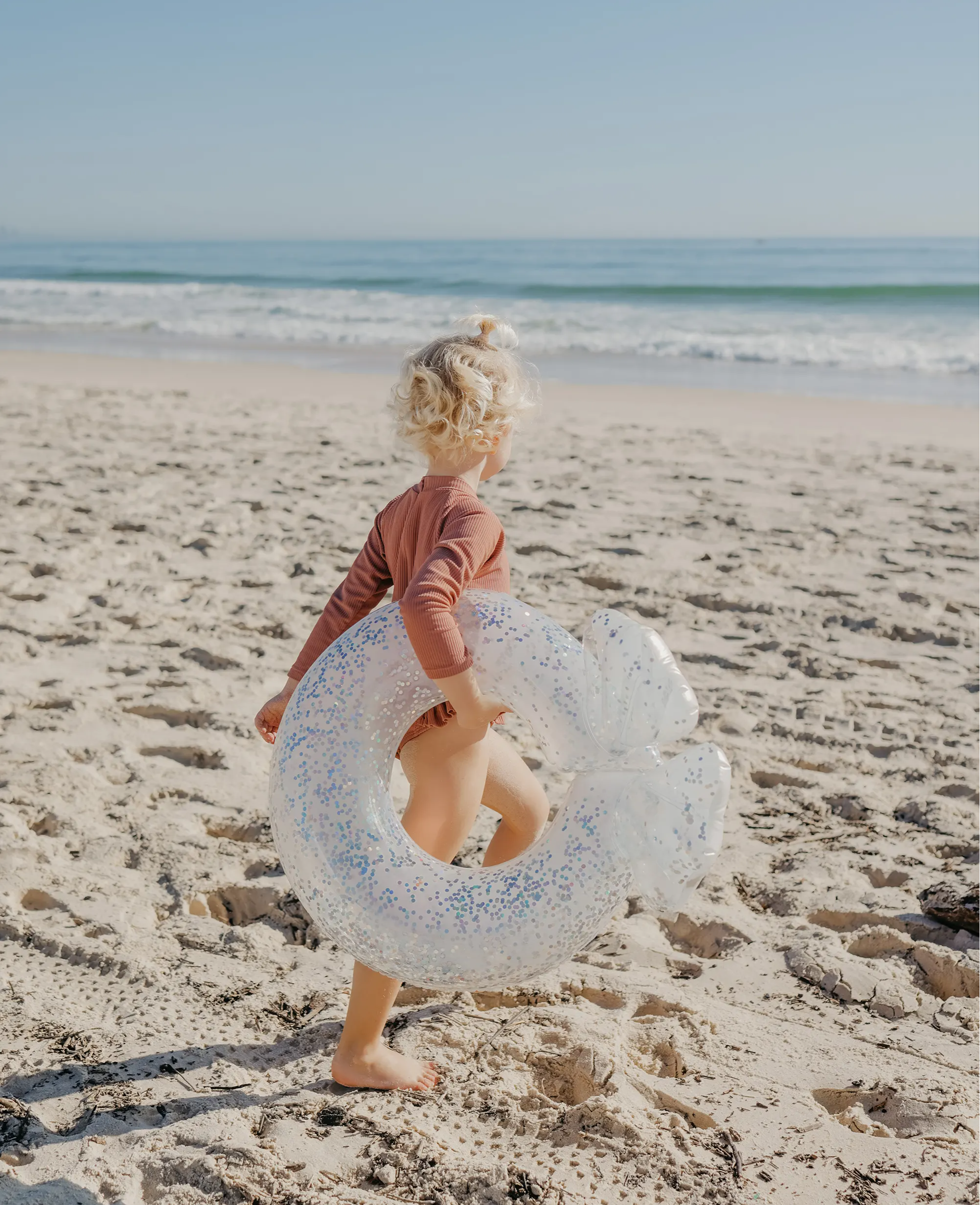 These KiDDY FLOATS are ideal for little ones starting to gain confidence in the water to splash around all day. Featuring magical holographic glitter, sea creatures and unicorns they are perfect for young imaginations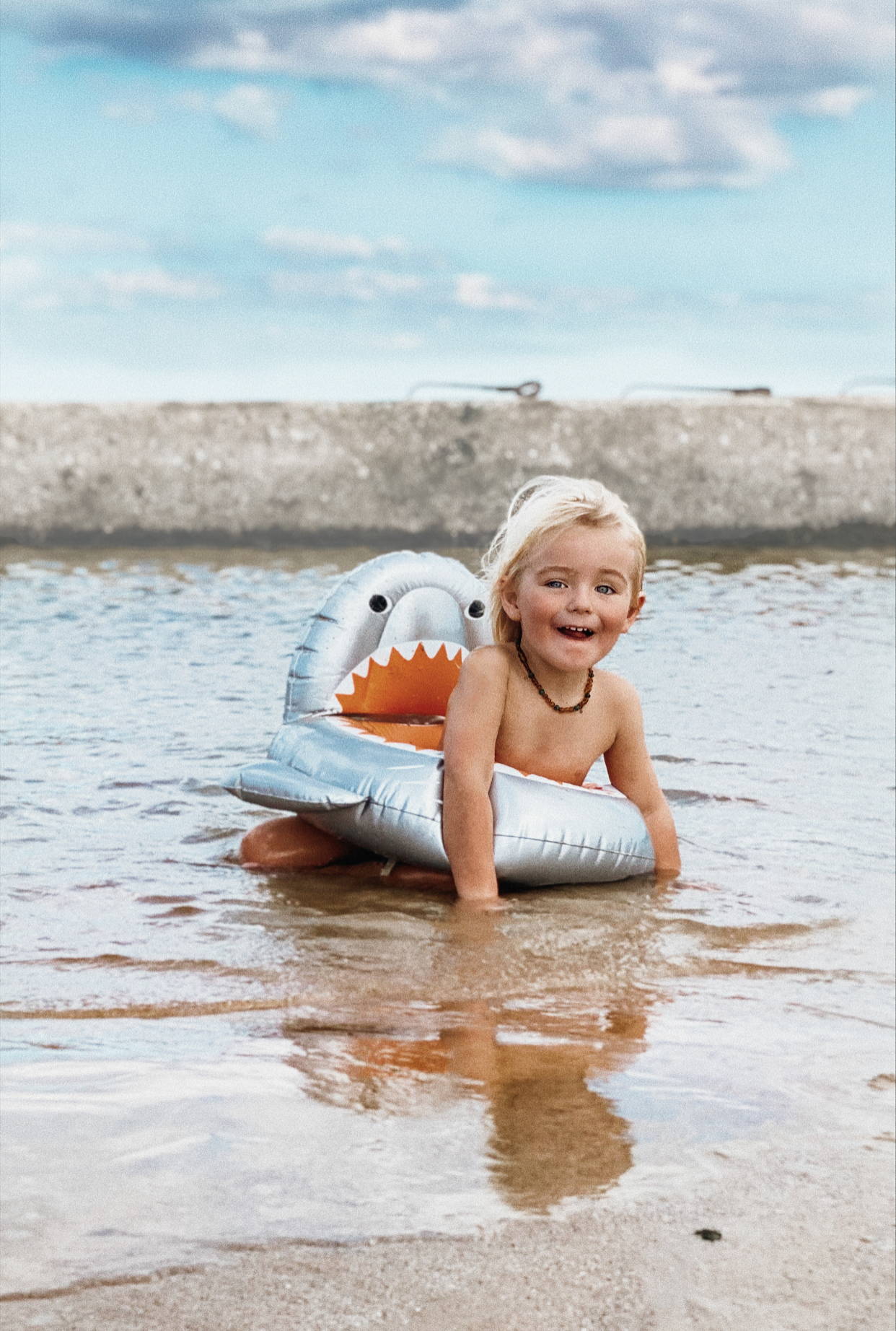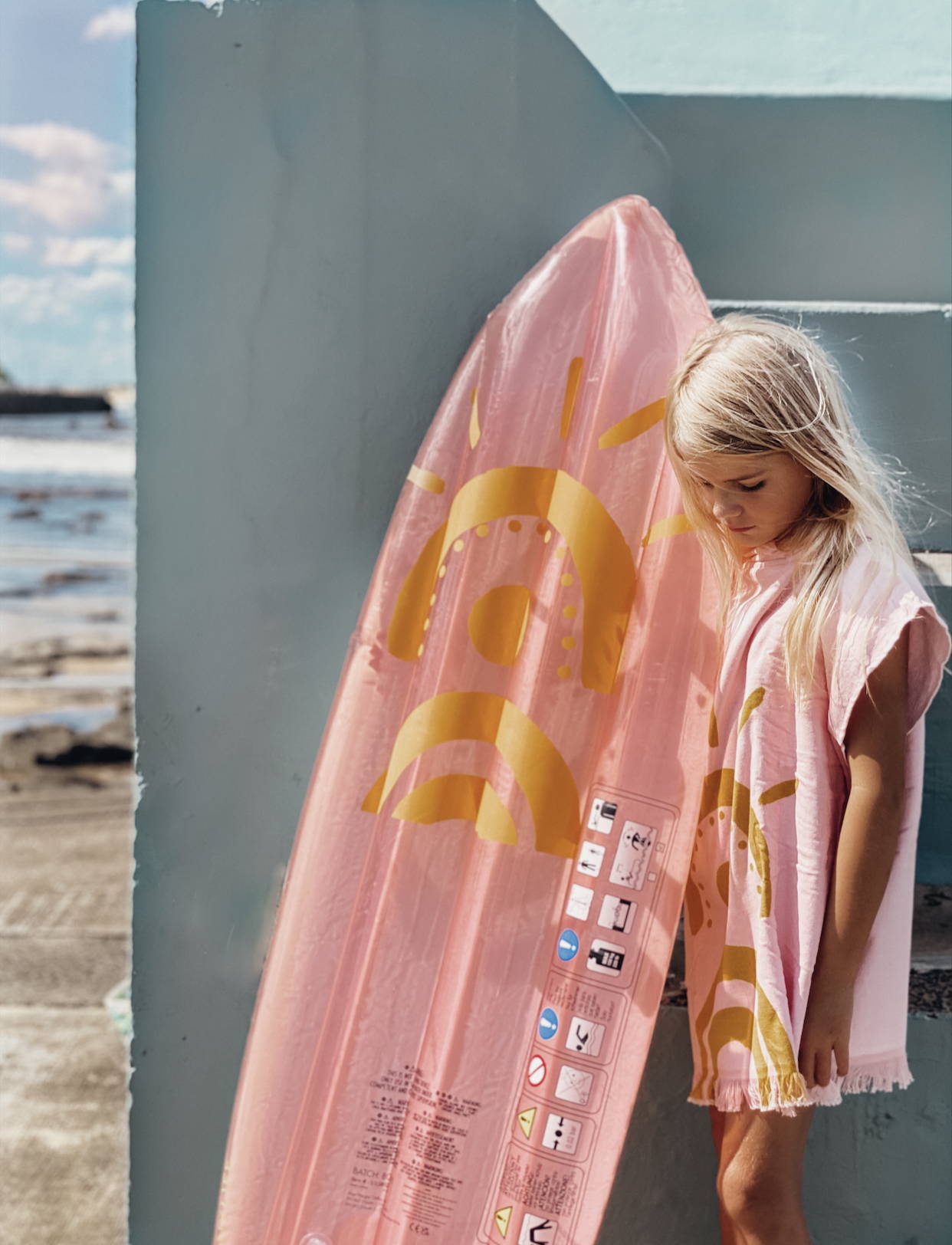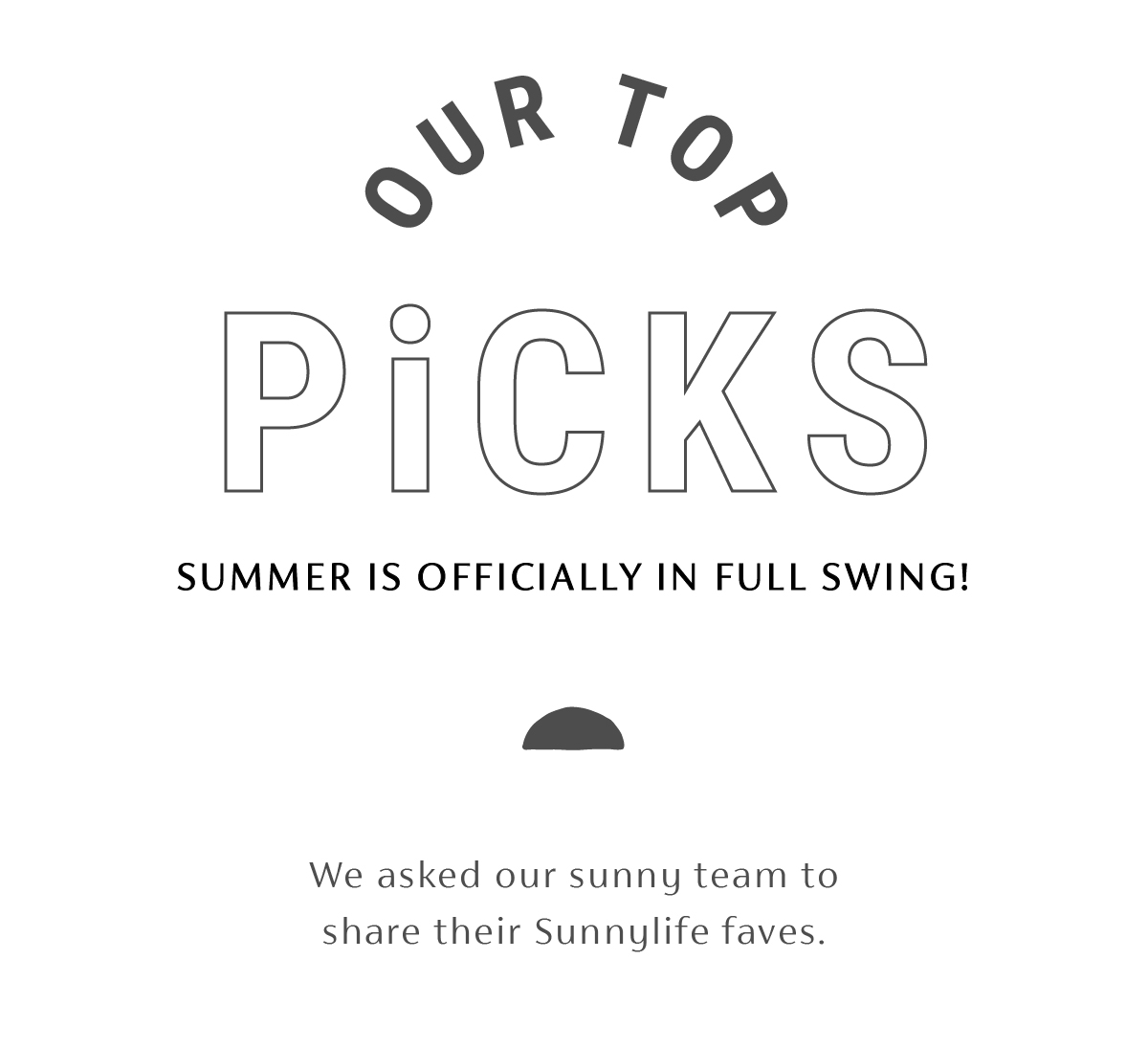 ---
Check out how they have been enjoying the longer days and warmer weather with their fave sunny swag.
---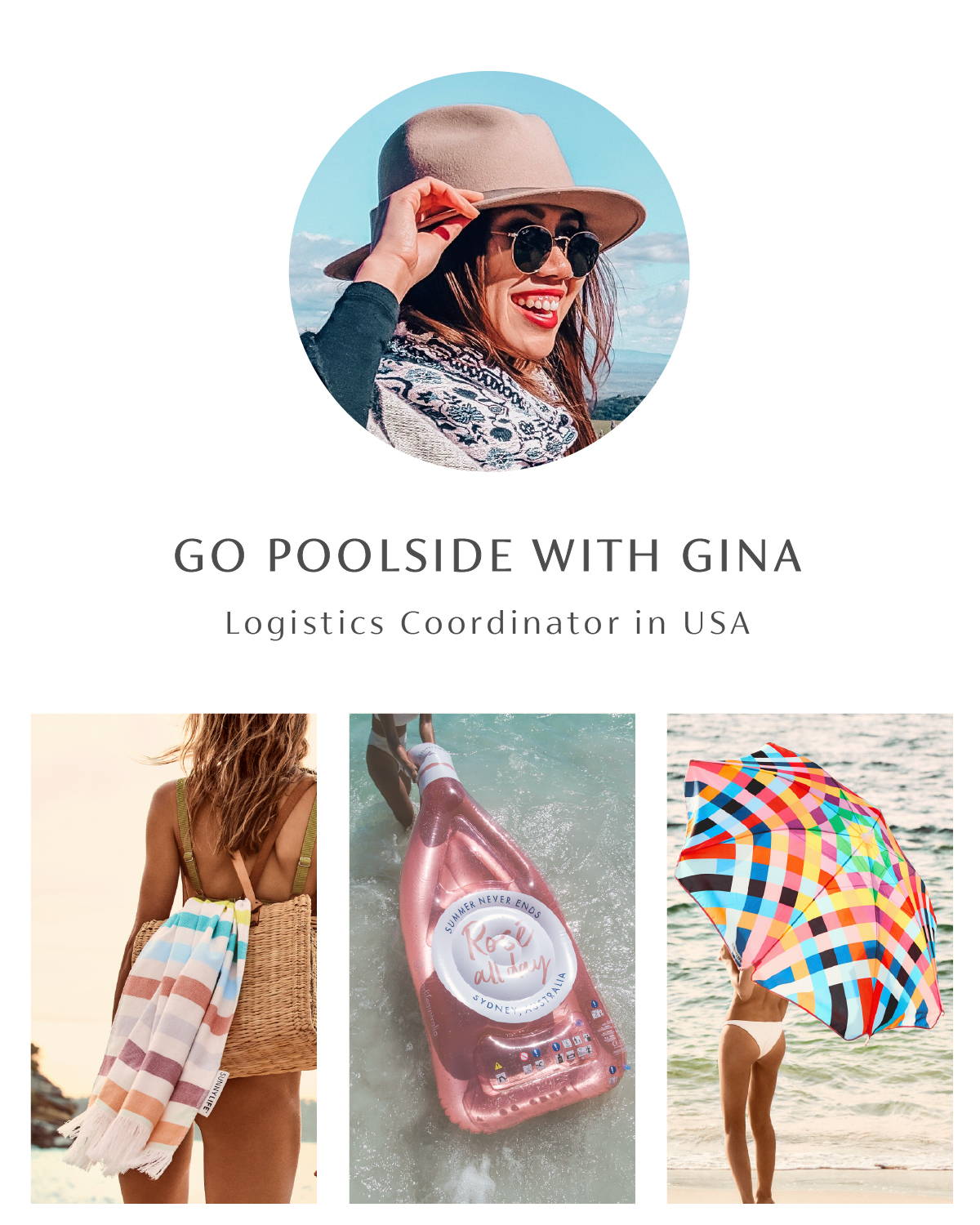 "Summer means the unofficial start to rosé season, which is why the Rosé Bottle is my fave float to lounge on in the pool. The Block Party towel is my go-to and also makes for a great picnic blanket and the Block Party Beach Umbrella, I have it set up in my backyard with my new table by the pool for when I need to escape the sun and get some shade".
---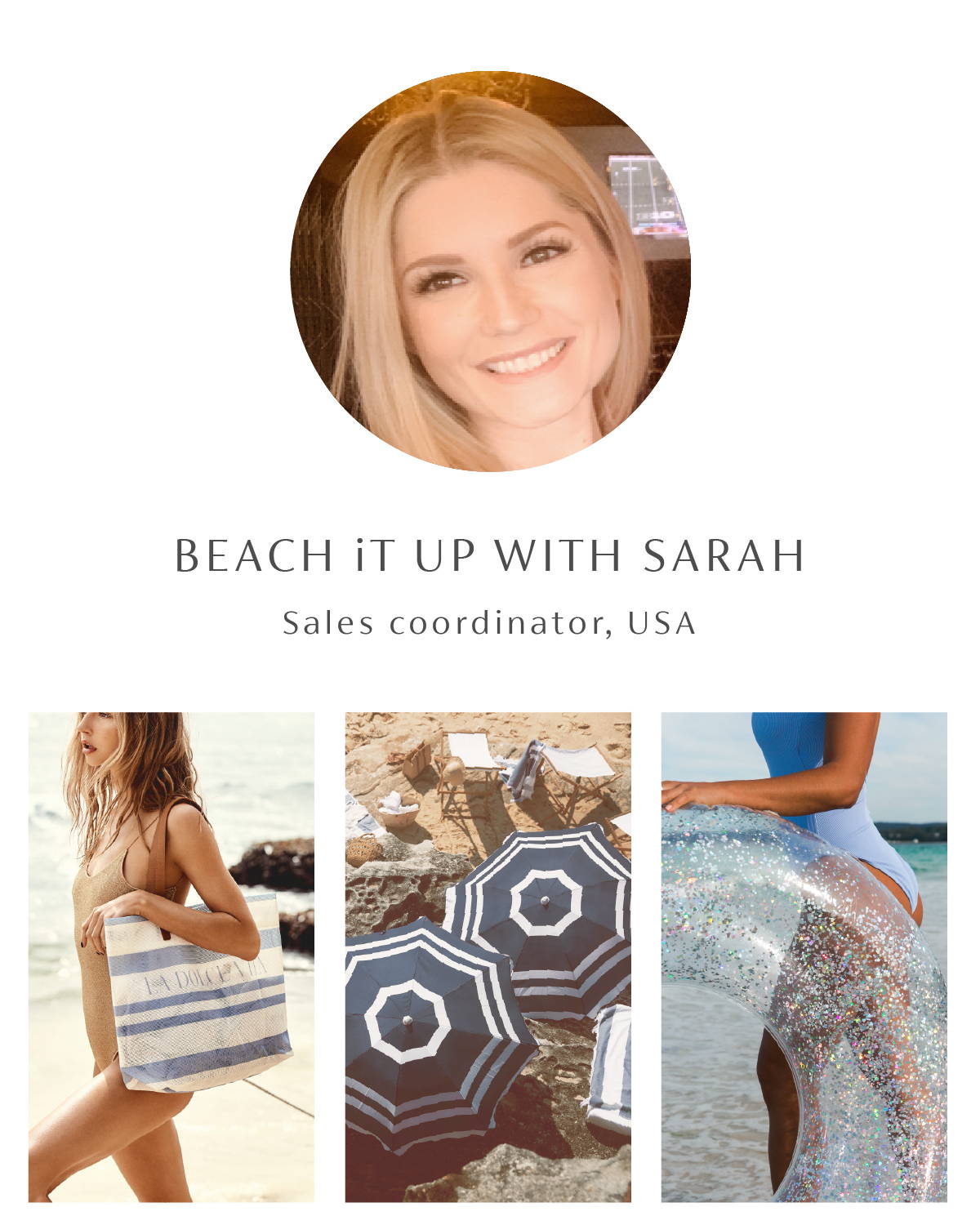 "I live close to the beach so an umbrella is a must for long days in the sun. I love to coordinate my beach accessories and the Dolce Vita print is my favourite, it's so classic. The Pool Ring Glitter is my float of summer 20', it's so easy to carry down to the beach and makes for the ultimate insta snap".
---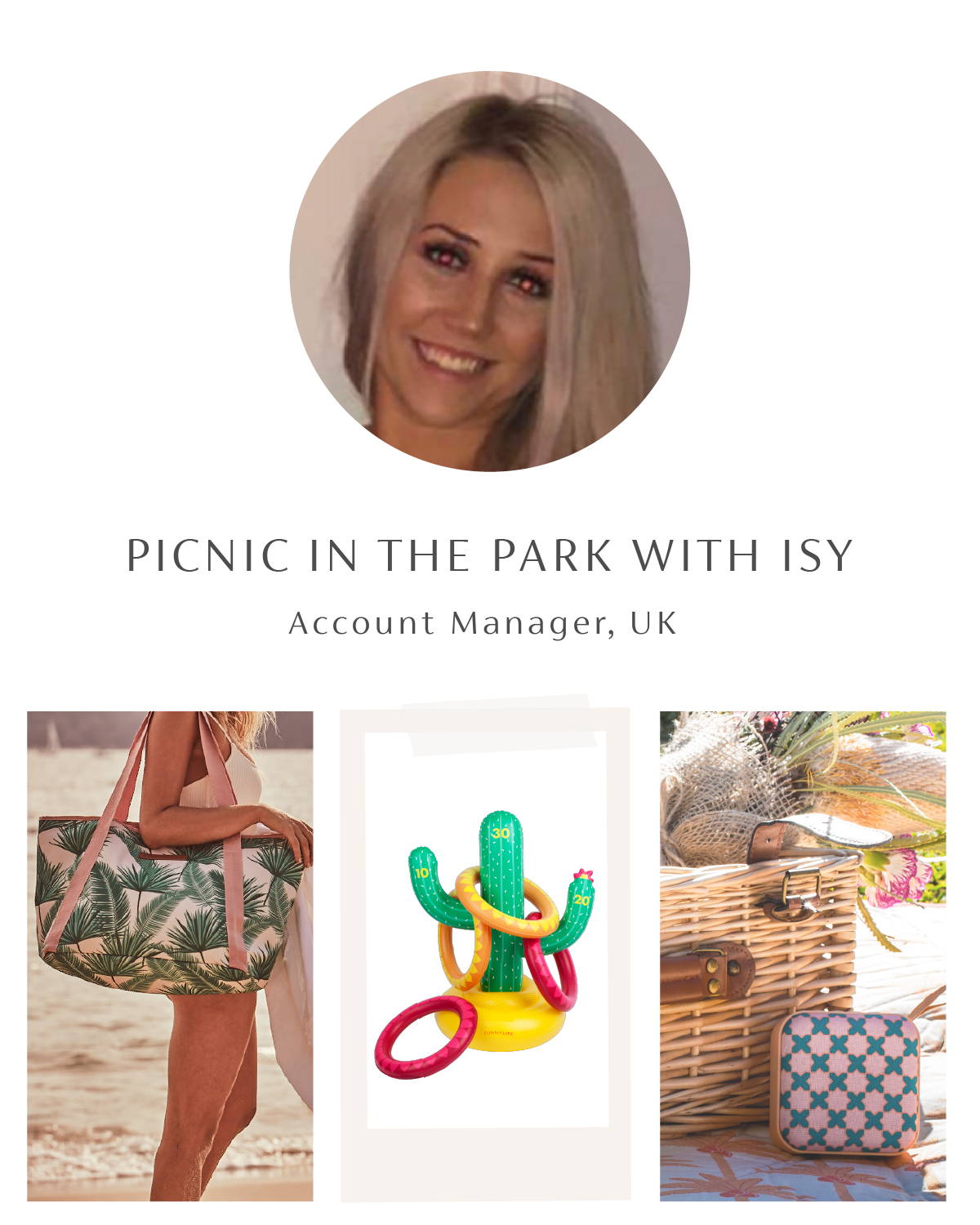 "I love summer in London and picnics in the park with friends, especially lately when there hasn't been much else we can do. The Large Cooler Bag has me set for a day full of delicious snacks and some bubbly and i get the tunes going with my travel speaker. The Ring Toss Cactus has been one of my favourite Sunnylife items summer after summer, whether with my friends or family, in the park, backyard or on holiday it's such a fun game to play and so compact and easy to inflate/deflate".
---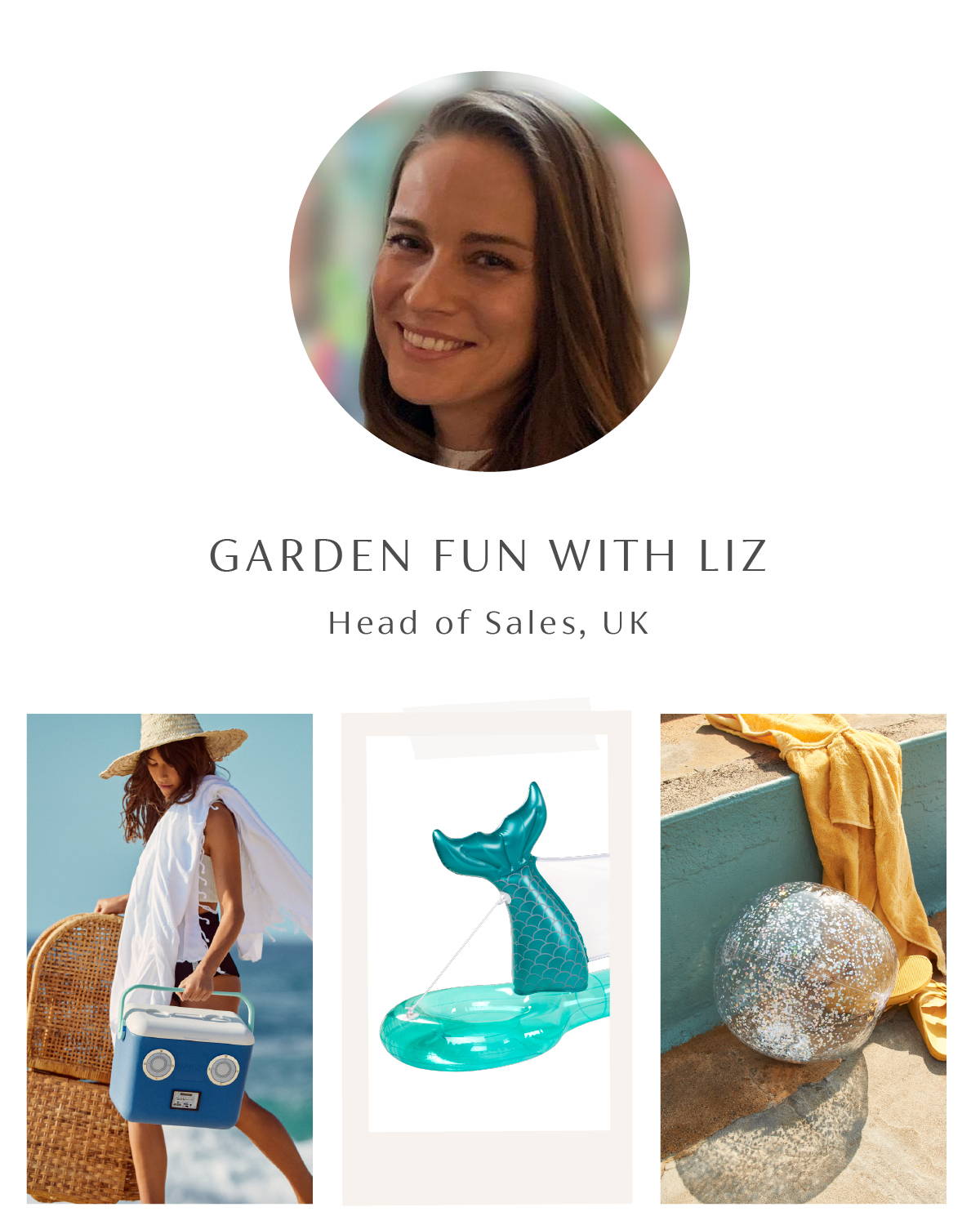 "I have been enjoying our garden gatherings this summer, especially now we can have visitors. The Cooler Box has meant I don't have to run in and out of the house all day for cold drinks and of course provides a source of music. The volley ball tournaments with the mermaid volleyball net have been pretty competitive and keeps everyone entertained for hours. The giant inflatable glitter beach ball has been another winner for some backyard fun and games".