THE SUNNYLIFE BLOG
Posted on June 05 2022
RING RING, SUMMER IS CALLING
You can't beat a classic! Embrace the summer spirit this season with the original and the best... A classic Pool Ring from SUNNYLiFE. Whether it's a kids or adult pool ring you are hunting after, our range of different designs will cater to every age group.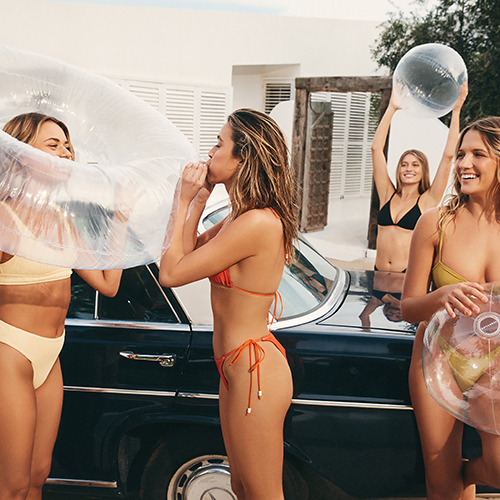 LET'S GET THIS POOL PARTY STARTED
LET'S GET THIS POOL PARTY STARTED ~ Cealan Macdonnell
Posted on May 26 2022
We all know there are two types of pool party attendees: The ones who come unprepared and sit around watching the action, and the ones who OWN the party, sipping a drink while relaxing on a pool float. Now the only question is... which one are YOU going to be this summer?